People are feeling quite isolated and overwhelmed with news. So, over the first lockdown period, we invented #CPDConnectUp: a free online video chat to see friendly faces, talk about nice education research and take our minds off it all.
Where? An online video+audio Zoom meeting
What? Some mini presentations about some interesting research, lots of breakout rooms to chat in smaller groups with peers. Do make sure your microphone and video camera are working if you can.
When: These events took place between April and July 2020
TDT Network members can click here for the video archive of all previous #CPDConnectUps
The best CPD experience I have had so far during this lock down! I would highly recommend #CPDConnectUp for future sessions. The best thing was feeling connected. Thank you @TeacherDevTrust @informed_edu Maria Cunningham and Kulvarn Atwal! pic.twitter.com/3nuH4D09ZX

— Claire Shakeshaft (@shakeshaftc1) April 15, 2020
Thanks @TeacherDevTrust for these connect up sessions. These are so helpful in bringing diverse thinking together and promoting collaboration. A great session with @Thinkingschool2 , a real takeaway here is the power of building up trust to empower a team 👍. pic.twitter.com/4afPj0L0cA

— Sandy Kaur MCCT (@sandyka1978) April 15, 2020
Really inspiring presentation on teacher learning communities from Dr Kulvarn Atwal @thinkingschool2 #CPDConnectUp Lots of links with our Professional Enquiry programme and some very exciting approaches.

— CNS T&L (@CNS_TL) April 15, 2020
Thank you, teachers, for ongoing commitment to the learning, growth and development of others, even during these challenging times. Appreciation also for those organisations that support teachers such as @TeacherDevTrust. #educoach https://t.co/9EbBYe8MXy

— C J van Nieuwerburgh (@ChristianvN) April 7, 2020
Organised by: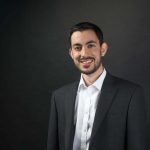 David Weston

Kathryn Morgan

Beth Greville-Giddings